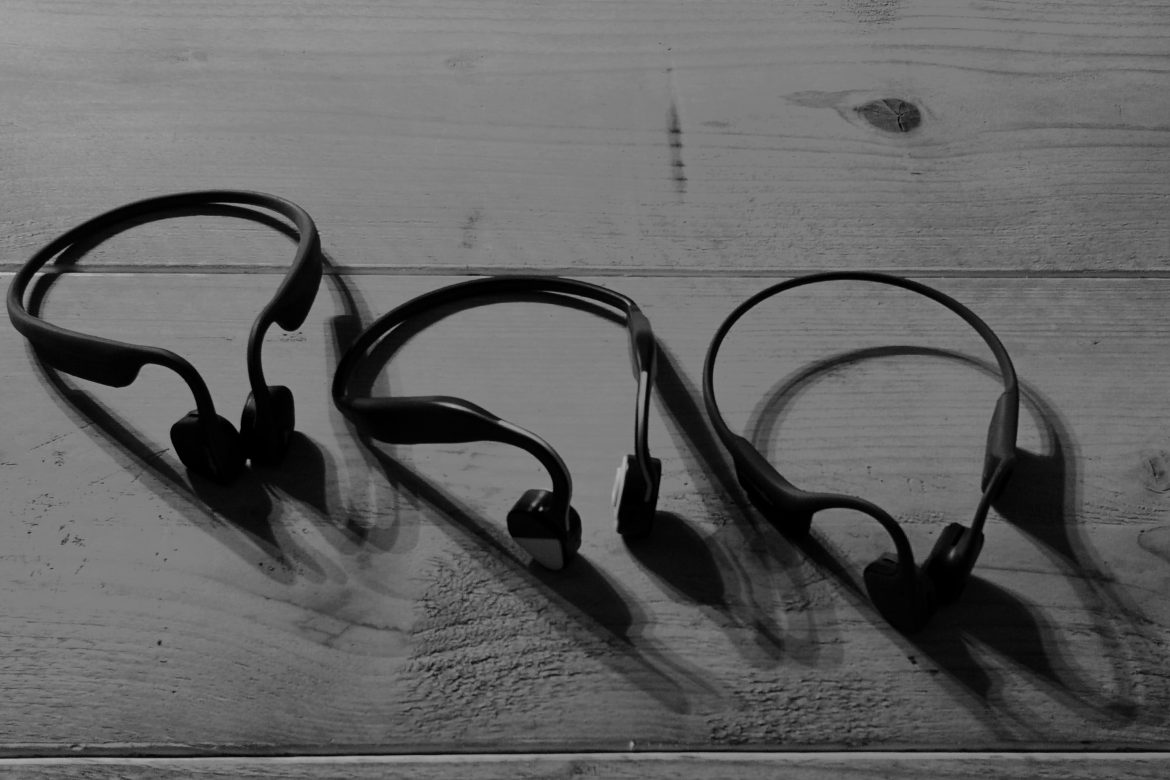 Best bone conduction headphones
When browsing the Internet looking for a pair of Bluetooth headphones for running, cycling, hiking, bouldering, skiing or any other outdoor activity you must have bumped into bone conduction headphones! Probably you thought… why would I need a pair of these and why wouldn't I go for my classic pair of in ear or over ear headphones. Well, there might be quite a long list of benefits which makes these headphones so interesting compared to your classic headphones. And that's exactly what our article is going to be about… a list of not only the best bone conduction headphones currently on the market but also a quest to answer questions like 'what is bone conduction?', where is bone conduction coming from, what are the advantages or benefits of bone conduction but also what are the downsides you have to take into account and much more.
Since bone conduction technology gains popularity day after day, you might already be familiar with the technology itself and you might only be interested in the best bone conduction headphones. In that case we are happy to direct you to our best bone conduction headphones overview. This list will for sure be a great help in finding you the best bone conduction headphone.
Since this is a quite detailed article covering all bone conduction aspects including our top 3 rated best bone conduction headphones we have created the below table of contents which allows you to easily navigate to the part you are interested in
What is bone conduction?
The first question we should answer before listing the best bone conduction headphones is without doubt 'What is bone conduction?'. Looking at the term itself, the explanation is already partially provided. Most of us are familiar with so-called air conduction, which is the classic way of sound transportation. Sound moves through the air to your ear and goes via the ear drums to your cochlea. The sound wave on its turn is transformed to a signal which is sent to your brain where it is recognized as sound. Next to air conduction though, we also have another means of sound travel or sound conduction called bone conduction.
Bone conduction skips the whole outer part of sound recognition. Meaning it skips the outer and middle ear. Instead the sound is sent via tiny vibrations through the bones of your skull immediately to your inner ear. In most cases the temporal bones or jaw bones are used to transmit the vibrations to the inner ear. Skipping the outer ear and the middle ear means a big benefit for those who have hearing problems related to inner ear or outer ear damage. Bone conduction headphones or other bone conduction devices might therefore form a solution for these people.
Air conduction vs bone conduction reflects also the main difference between classic headphones and bone conduction headphones. It also explains why bone conduction headphones don't have speakers but use transmitters which are put in front or behind the ear touching your temporal or jawbones. Bone conduction headphones transmitters need to be in touch with your skin and skull to properly work.
The history of bone conduction
To understand the current popularity of bone conduction and to be able to properly list the best bone conduction headphones, diving into history is a real must. Bone conduction might sound futuristic and innovative, but this technology is more than 4 centuries old. The first reference to this wonderful technology was made by a man called Girolamo Cardano in the 1500s. Cardano was a renowned physician, mathematician and philosopher. He discovered he was able to hear sound by biting a spear or a rod. In those days his findings were nevertheless still controversial. So he wrote them down in De Subtilitate and that's it. He would have never believed his discovery would become so popular 4 to 5 centuries later.
A few hundred years later, late 18th century – beginning 19th century, bone conduction was again picked up. Some scientists and doctors developed bone conduction devices to improve hearing. Probably the most famous person benefiting from this technology these days was the famous composer Beethoven. Second half of his life the poor man became deaf. By putting a rod between his teeth and placing it against the piano though he could still hear his piano.
Bone conduction & audiology…the perfect match
Throughout the next centuries a few other bone conduction devices were developed but nothing spectacular. Until the 1940's when audiology became a recognized science. One of the investigation paths for developing hearing aids became bone conduction. Until today bone conduction is used to rule out a wide range of hearing disorders. Probably the most popular and known bone conduction hearing aids are the ones of BAHA. BAHA develops hearing aids whereby implants transmit sound via bone conduction to the brain.
Next to audiology, bone conduction also found its way into military devices. And more specifically into military headsets, the precursor of our current bone conduction headphones. Bone conduction allowed soldiers to listen to voice instructions while still being able to hear their surroundings. A true value add on the battlefield.
Around 2010 the first commercial bone conduction headphones came onto the market. Nevertheless only about 2 years ago, with the release of the AfterShokz Trekz Titanium, bone conduction headphones started to gain popularity. In some parts of the world, like the US, these headphones are the next big thing while in other parts like Europe this technology is still rather unknown. Nevertheless, the future looks bright because headphones like the ones of AfterShokz have the capacity to compete with classic headphones. And moreover, they have a lot of benefits classic headphones don't have. Let's take a quick look at those benefits.
The benefits of bone conduction headphones
Open ears. It's all about the beats and the bones so no outer or middle ears needed. This means your ears remain open at all times. Which is a huge benefit. You can keep chitchatting with your friend while listening to music, you can hear traffic when cycling or running, you can hear nature when hiking and so on.
No ear plugs. How many times have we cursed those irritating ear plugs! Bye bye ear plugs and bye bye irritation with bone conduction headphones.
No cables, no mess.
Feather light but extremely stable. Most bone conduction headphones (especially our top 3 best bone conduction headphones) are as light as a feather and have an extremely high wearing comfort. You even don't feel you are wearing headphones.
Bluetooth headphones which allow making phone calls.
People with outer or middle ear issues can still listen to music or make phone calls thanks to bone conduction. This technology has been used for decades to help hearing impaired and even deaf people.
The best bone conduction headphones top 3
1. AfterShokz Trekz Air
These are without doubt the best bone conduction headphones currently available. We expect no brand or type to beat them the coming years. Their quality is really exceptional. Ok, it remains bone conduction of course. So as always…if you are only looking for sound quality in or over ear headphones are still slightly better. Nevertheless, we have asked tens of people to test them the past year and no one really complained about the sound. One person liked a bit more bass but that's it. So overall, these bone conduction headphones are a real must have!
The AfterShokz Trekz Air is extremely light and fits perfect. No matter if you have a small or a big head… the wearing comfort is incredible. We have worn them several times for 6 hours and more and it doesn't take long to forget you are wearing Bluetooth headphones. Even when doing trial runs or mountain biking these headphones stay steady on the head. I have never experienced this before with another classic Bluetooth headset or Bluetooth bone conduction headset…
I could talk for hours about the pros of these bone conduction headphones but let me just list them so you get a clear idea in one blink of the eye:
???Pros:
Simple and intuitive operation
Long battery life
Extremely comfortable and light. 20% lighter than its predecessors and competitors. A new innovative design for enhanced wearing comfort. Best wearing comfort of all headphones: classic or not / in ear or not.
Excellent sound quality for bone conduction technology
Splash proof: Resistant to sweat, dust and rain
Strong and flexible
Thanks to Bluetooth, crystal clear music and phone calls
Available in 3 trendy colours: Ivy green (green/Black), Ocean (blue/Black) and Slate (Grey/Black)
Safe: No in ear headphones required, so you can hear the ambient sounds at all times. Safe and sound!
Perfect for runners, cyclists, skiers, snowboarders, outdoor activity lovers.
Speech/Voice technology that allows the user to control the headset with voice instructions.
20 days standby
6 hours continuous music (although we managed to use it for 8 hours continuous music various times)
2 hours charge time
Perfect fit under bike or ski helmet
2 Year warranty
???Cons:
Highest price in bone conduction headphone market. For the highest price you do get the highest quality.
Enhanced bass would be nice but I didn't really miss it.
2. The AfterShokz Trekz Titanium
This bone conduction headphone is according to our humble opinion the well-deserved runner up. The silver medal goes to the AfterShokz Trekz Titanium. AfterShokz is the dominant player in the bone conduction world, a position which they have reached by producing high quality products. With the AfterShokz TREKZ Titanium headphones they released a wireless version of the popular predecessor the AfterShokz Bluez 2. These bone conduction headphones are extremely comfortable and surprisingly light. The AfterShokz Trekz Titanium is in fact the reason bone conduction headphones are gaining popularity the past 2 years. Just when we thought AfterShokz could no longer enhance their products, they came up with these beautiful headphones. By adding some innovative features and functionalities and by creating a high-quality bone conduction sound, we were happily surprised by the quality of these Bluetooth headphones.
Titanium vs Air
The AfterShokz Trekz Titanium looks good and feels good. We have used him for about a year now. For cycling, running, skiing, hiking,… and he has never let us down. Because we have also tested the Trekz Air a second place suits the Titanium the best. Why? The titanium is a bit heavier (only a few grams but compared to the Air it's about 20% more). Therefore the frame hangs a bit lower and people with smaller heads or children should therefore go for the Trekz Titanium Mini. To determine whether you need to the Titanium or the Titanium Mini you can use our sizing tool. Download it here. The AfterShokz Trekz Air has only one model which suits as well adults as children. Sound wise there is not much difference between the two of them. They both use the PremiumPitch technology which delivers a high-quality sound. If they could still enhance the bass, classic headphones are over and out.
So the main differences between the AfterShokz Trekz Titanium and the AfterShokz Trekz Air are the wearing comfort and the Bluetooth version. The Air is a bit more comfortable and has a better Bluetooth version.
???Pros:
Simple and intuitive operation
Long battery life
Extremely comfortable and light
Excellent sound quality for bone conduction technology
Splash proof: Resistant to sweat, dust and rain
Strong and flexible
Thanks to Bluetooth, crystal clear music and phone calls
Available in 3 trendy colours: Ivy green (green/Black), Ocean (blue/Black) and Slate (Grey/Black)
Safe: No in ear headphones required, so you can hear the ambient sounds at all times. Safe and sound!
Perfect for runners, cyclists, skiers, snowboarders, outdoor activity lovers.
Speech/Voice technology that allows the user to control the headset with voice instructions.
2 Year warranty
???Cons:
A bit heavier than the AfterShokz Trekz Air.
You have to choose between the AfterShokz trekz Titanium and the AfterShokz Trekz Titanium Mini. Although the wearing comfort is perfect, the Air has an even enhanced wearing comfort.
Although the sound quality is exceptionally good for bone conduction headphones, the sound of classic headphones is still a bit better.
The price is slightly higher than classic headphones and other bone conduction headphone models, but you do get a lot in return.
The Aftershokz Trekz Titanium is available in various colours via the below link. Order via our webshop and enjoy the lowest price and guaranteed free shipping:
3. The Vidonn F1
Our clear number 3 is the Vidonn F1. Compared to various other bone conduction headphones the Vidonn F1 is clearly still way better than various other ones on for example Amazon. Vidonn is a Chinese brand which has recently entered the market but which can become a AfterShokz competitor when they succeed in enhancing their sound quality. The sound quality is ok but the bass is very poor. Although it remains an area of improvement for all bone conduction headphones the bass is still acceptable with the AfterShokz models.
What we do like about the Vidonn F1? Well, the looks are great. Trendy and sporty… that's how we can describe the Vidonn F1. And although it feels a bit more plastic than the AfterShokz models at first, the wearing comfort is perfect. We have tried them for a few 4 to 5 hour training sessions and they never felt irritating.
???Pros:
Look and design are trendy and sporty… an eye-catcher
Splash proof: resistant to sweat, dust and rain
Light
Simple operation
Available in various colors: black-yellow, black-blue, black
Cheaper than the AfterShokz models
6 hours play time
1,5 hours charge time
7 days standby time
???Cons:
No storage pocket
Bass is missing which affects sound quality
Sound leakage a bit higher compared to AfterShokz models
1 year warranty vs 2 year warranty at AfterShokz
5. Bone conduction questions?
What's your experience with bone conduction and bone conduction headphones? Share your thoughts by sending a comment on our article or ask us your questions. Having years of bone conduction review experience we are happy to answer all of them. Let's spread the bone conduction word!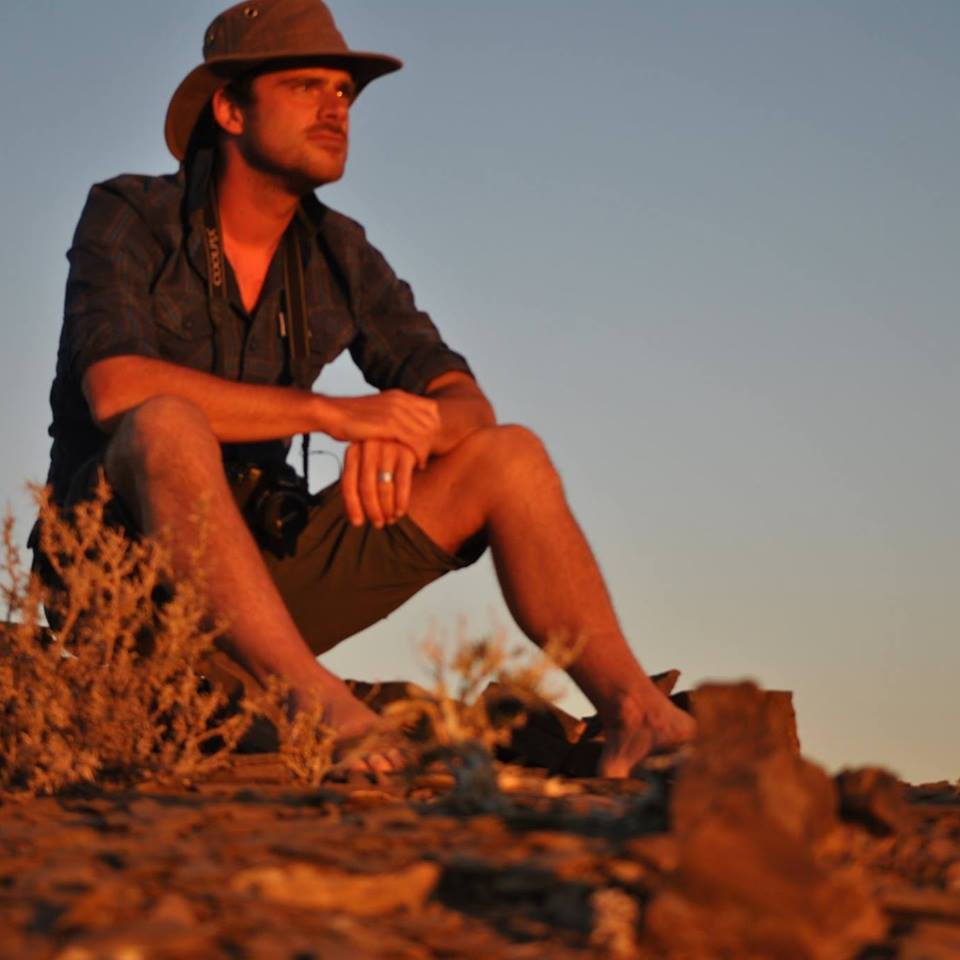 Wim Styleman is a content writer, translator, reviewer and bone conduction fanatic. Interested in the wonderful world of bone conduction since 2016. Driven by a desire to get everyone submerged into this wonderful technology, but critical and honest when he has to be as a reviewer. Only the best is good enough. He has traveled around the globe and visited various CES events. When he isn't busy testing bone conduction devices or writing freelance translations, he is at his bike somewhere on the Belgian roads or on his touring skis somewhere in the Austrian or French Alps.