AfterShokz has just released a new set of headphones using bone conduction technology. And surprise, surprise the new AfterShokz Trekz Air was given to us as a Christmas gift! No better reason and way to perform some extensive testing on the Trekz Air. You can read about our findings in the extensive below review: our AfterShokz Trekz Air Review.
What is Bone Conduction?
Before we start the AfterShokz Trekz Air review we will first give you a short explanation about what Bone Conduction is exactly about. Maybe you have already bumped into this technology in an hearing-aid, because Bone Conduction can also be used for people with a hearing disability. This technique conducts the sound from the source through the bones of the skull.
The reason why we think our voice sounds weird when we listen to it from a recording is caused by this phenomenon. The bones are better in transmitting the lower tones, that's why our voice sounds high-pitched when we listen to it through a recording.
AfterShokz Trekz Air
According to the company itself the Trekz Air is designed for athletes. Which is a logical choice for AfterShokz for two reasons. The market for sports-headphones is huge and is lacking a real market-leader. Bone Conduction also has a big advantage because you will always stay in touch with your surroundings by hearing ambient sounds.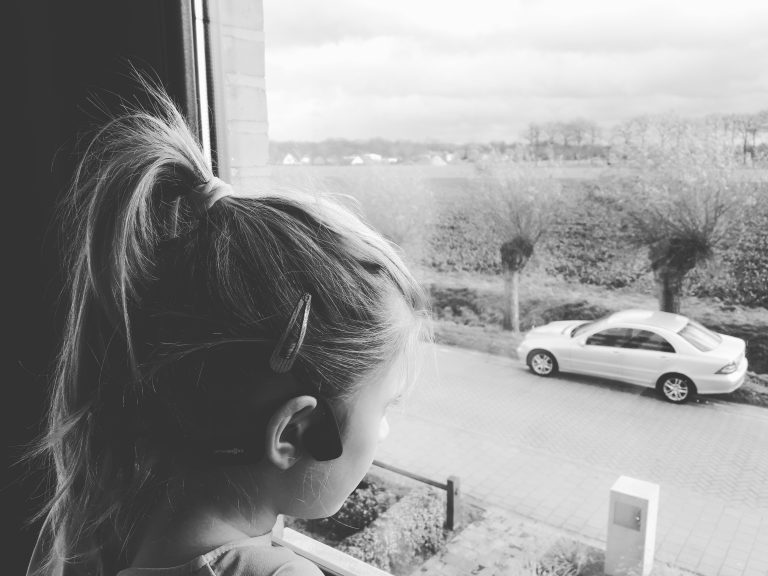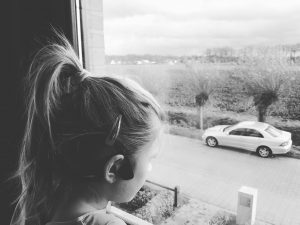 AfterShokz Trekz Air Review: The Device
The headphones work through Bluetooth, so you will not have any wires on your body while walking, cycling, running or skiing. Which is certainly great for free movement during work-outs.
The two speakers are connected through a wire which is reinforced by a sturdy bracing. This sometimes causes the wire to 'float' a bit between your neck and the backside of your head. Not something to really bother you, although it might look a bit silly.
You clamp the two speakers over your ears and position them in front of your ear. This positioning requires a bit of practice, since this doesn't happen automatically. When they are not aligned properly the sound will lack some lower tones. But once the bone conduction headphones are set, it's set for your while workout and the sound is outstanding.
Behind both headphone ears you will find a thickened part containing the aforementioned technology. Behind your left headphone ear, you will find the part for controlling the Trekz Air. This unit contains the battery and two buttons for control. Using these two buttons you control the sound, while the front button is also used for Bluetooth pairing. Completely in the front you will find the micro-USB connector for charging.
There is a big button on the left speaker that allows you to control music and phone calls. This big button sticks out a bit, not very elegant, but really functional while running.
The positioning of the buttons and the connector is something they might want to reconsider if you ask me. But on the other hand, the buttons can be easily handled and controlled this way and everything works as expected. Do we really want to search for a few minutes before finding the control button?
AfterShokz Trekz Air Review: The sound
Everything in the product revolves around the sound it producs. I must admit I was a bit sceptical about the technology. How much depth and warmth can you put into sound when the source does not directly go into your ear. This suspicion did get confirmed the first few minutes but then I discovered my AfterShokz Trekz Air headphones were not placed properly on my jaw bones. It is all about finding that 'sweet spot'. You will have to train yourself to find that spot, but you will instantly notice the difference without doubt.
The sound is acceptable when correctly positioning the Trekz Air. Considering this is an open system without a shell around or on your ears for the bass, the sound and bass were still of an outstanding quality for me. The only difference, compared to classic headphones, is the lack of dynamics in the music, there is a bit less depth in the sound.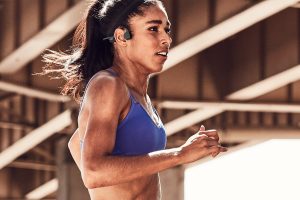 AfterShokz Trekz Air Review: Ambient sounds
The big benefit of this headphone with Bone Conduction-technology is that it keeps your ears free. The first time experiencing this is really weird, but now I am completely convinced.
Especially runners and cyclists, for who this product is meant, have a lot to gain from hearing ambient sounds. Running and cycling is something you usually do on a public road where unfortunately a lot of runners and cyclists become victims of accidents. Cars, motors, scooters don't pay enough attention and that makes runners and cyclists easy victims.
It is important for a runner or cyclist to know what's going on in his or her surroundings, so you can always anticipate on dangerous situations.
AfterShokz Trekz Air Review: Making Calls
Another great thing about the Trekz Air is its microphone. It is perfect for making phone calls. Personally I've been searching for a headphone that does not isolate me from the people I'm working with, that also allows me to make a phone call.
Other 'around-the-neck'-models were fine for music, but the microphone was terrible. This is something this product does well. People just did not notice me calling using a handsfree device.
But, there is also a disadvantage to the fact that you are not using your ears to listen to the music. Because your ears are free you will also hear the ambient sound. Which is fine if you're in an office or quiet street, but becomes a problem when passing a busy road or while sitting in a noisy train or another crowded space. When there is a lot of noise around you, the music will be muted by your head and you will not hear a note of what's playing.
AfterShokz Trekz Air Review: The Price
The AfterShokz Trekz Air price is set at around 150 euros, which is a bit more expensive compared to traditional headphones, but you do get a lot of technology and safety in return. When you are mainly looking for sound quality, we do advice you to look at other offerings, if not, this is really the best choice and certainly the best bone conduction headphones on the market today.
For the correct price at this moment we would like to refer you to the official AfterShokz website and our webshop: AfterShokz Trekz Air website and webshop.
For that price, you also get a storage bag, charger, cable and earplugs. Yes, you are reading that right, AfterShokz also supplies a pair of hideous earplugs. These are meant to be used in noisy areas, such as an airplane.

AfterShokz Trekz Air: Conclusion
The Aftershokz Trekz Air is a remarkable headphone. Designed for the runner or cyclist who wants to be able to hear his or her ambient sounds during his or her workout. You can't deny it's both handy and safe at the same time.
The design is nothing spectacular and not very trendy, but for me it is not really a big issue because I like the neutral look of this device which makes it almost invisible and which allows me to wear it with almost any outfit. The battery's lifespan is fine, more than a whole day's worth of listening to music before it needs a recharge. Only the costs are a bit higher, but you pay for what you get and you get the AfterShokz Trekz Air; an innovative bone conduction headphones which excels in technological features.
Buying the AfterShokz Trekz Air
To buy the AfterShokz Trekz Air make use of the below link which will direct you to our webshop and profit from our limited free shipping offer: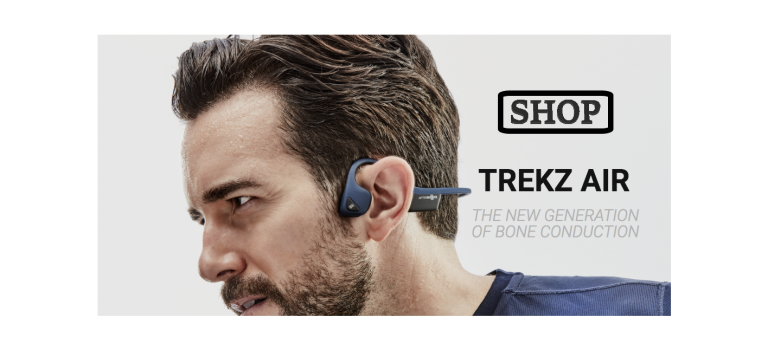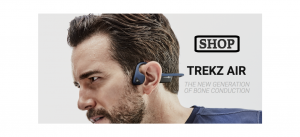 AfterShokz Trekz Air Pros
+ Music is enjoyable, lower tones really get transmitted well for this type of device
+ It is very safe during workouts
+ Very good microphone for making phone calls
AfterShokz Trekz Air Cons
– Design is not so fancy and eye-catching but do you want such a fancy device? This neutral look makes it almost invisible and that's a big plus!
– Sound quality is not yet optimal in very noisy areas, so AfterShokz delivers the Trekz Air with some ear plugs.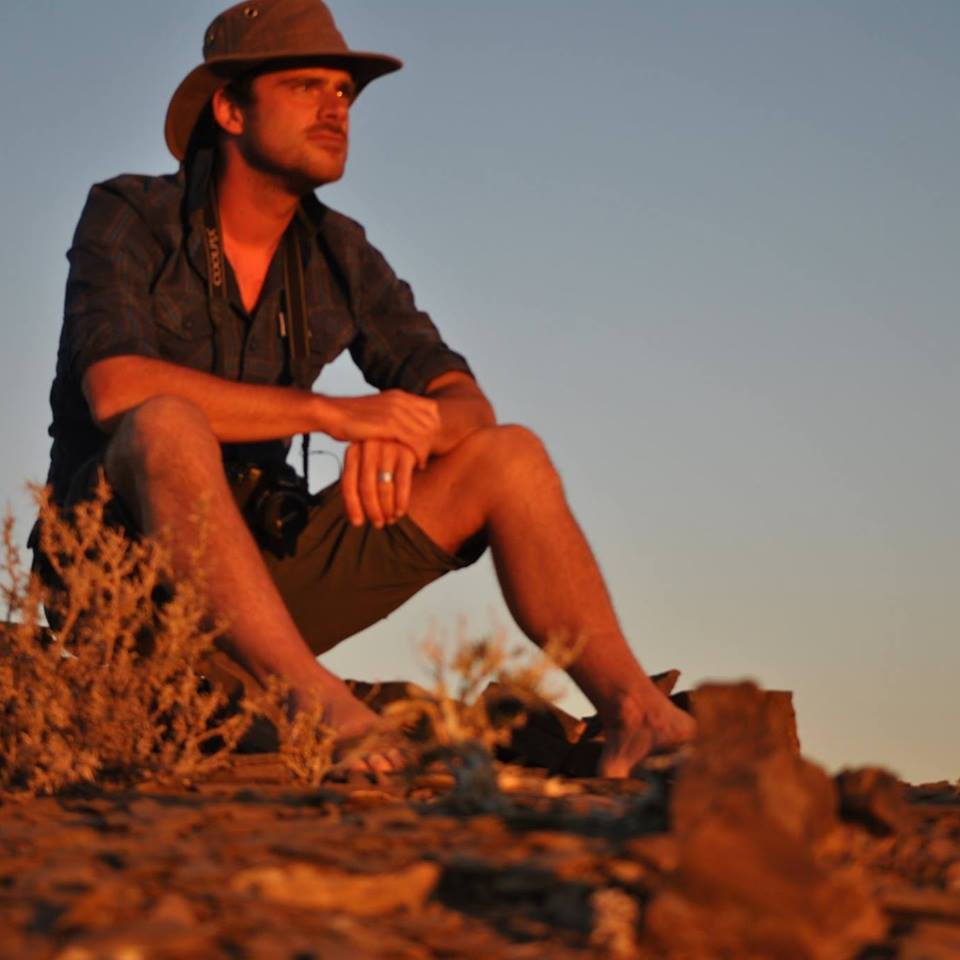 Wim Styleman is a content writer, translator, reviewer and bone conduction fanatic. Interested in the wonderful world of bone conduction since 2016. Driven by a desire to get everyone submerged into this wonderful technology, but critical and honest when he has to be as a reviewer. Only the best is good enough. He has traveled around the globe and visited various CES events. When he isn't busy testing bone conduction devices or writing freelance translations, he is at his bike somewhere on the Belgian roads or on his touring skis somewhere in the Austrian or French Alps.