A few weeks ago I rather accidentally decided to visit the Vidonn website. It was a Google ad that flashed over my screen and caught my attention. A few seconds later I was watching one of their Vidonn F1, their bone conduction headphones, promo videos and few minutes later I was typing a mail to this Chinese company. Unlike a lot of other Chinese bone conduction headphones, which are in fact low quality infusions of the AfterShokz headphones, the Vidonn F1 gets pretty good reviews on websites like Amazon. So for me this was a clear signal to test them to the limit and to thoroughly review these bone conduction headphones: our Vidonn F1 review.
Vidonn is a Chinese company founded in 2013 as Shenzhen Vidonn Information Technology Co. Ltd. The company is focusing on the design and development of portable, innovative and high-tech products. Next to the Vidonn F1 bluetooth headphones, Vidonn also sells 3 types of so-called smart watches or smart bracelets: the A6, XS6 and the X6. At the technology fairs of CES, Vidonn has always made a good impression and attracted quite some attention.
Vidonn F1 Review: The looks and the wearing comfort
You can often deduce quite a lot by only looking at the packaging. When receiving the Vidonn F1 the packaging made a very good first impression. The headphone is packed in a solid and good looking box which can be folded open. A plastic holder ensures that the F1 is firmly anchored in the packaging. Two thumbs up!
In terms of the looks this is an eye-cather. Slightly wavy, beautifully finished speakers and a sporty spice design. We received the yellow-black version, but the Vidonn F1 is also available in blue-black or full black. The material feels durable (time can only tell if it is durable of course) and just like the AfterShokz Trekz Titanium these bluetooth headphones are solid but flexible at the same time. I see myself running, cycling or skiing with these headphones.
Once placed on the head, I pushed the neckband on my neck and the F1 immediately felt comfortable . At first sight there is little difference with, for example, the AfterShokz headphones in terms of wearing comfort. The F1 is somewhat stiffer and the AfterShokz headphones seem or at least feel a bit lighter. I have already used the headphones for a bike ride of 50 kilometers (with a bike helmet) and my wife has been running with them for 10 kilometers. At no point the headphones were irritating. The frame of the Vidonn F1 is stiff on the side and flexible at the back. The side stiffness does not really irritate because the headphones clamp neatly against the head so they don't move when shaking your head. On the wearing comfort level, these bone conduction headphones are top of the bill: 8,5/10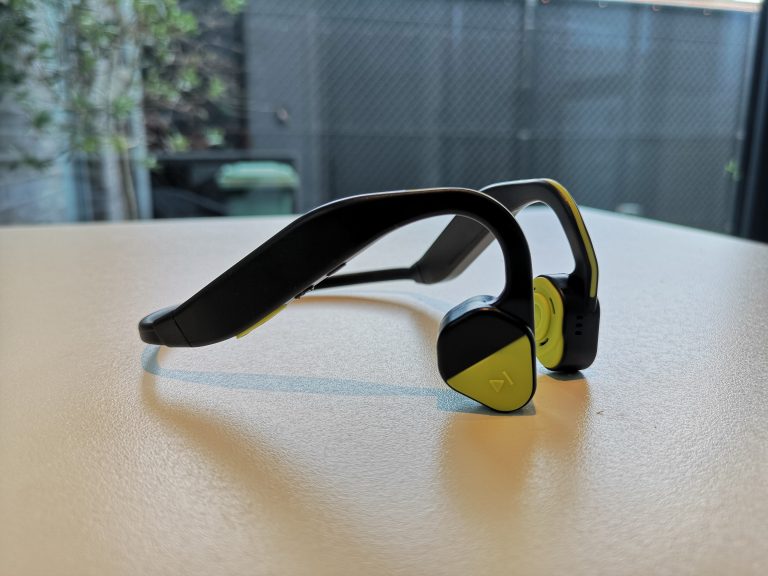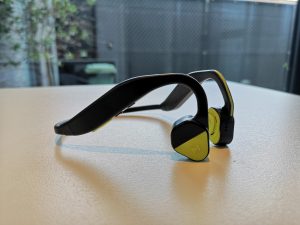 Vidonn F1 Review: The Sound
If you buy an audio device, you are also looking for high-quality sound. The Vidonn F1 produces good quality sound… not exceptional but acceptable. My dance and techno music sounds slightly better and with a stronger and more dynamic bass on my AfterShokz Trekz Air, but overall the quality is good. A more powerful bass might be something to consider for their next version. The phone calls sound clear and the Vidonn F1 clearly manages to filter the ambient noise in order to enhance conversations. The CVC Noise reduction filter ensures you are well understood and that your own voice is clearly transmitted.
When using a normal volume, the sound leakage is minimal. As an outsider you hear a soft whisper but this is not at all disturbing or annoying.
We do not agree with some bone conduction skeptics and reviewers who claim the sound is coming from the side microphones/speakers. Just put your fingers in your ears and you will immediately experience what bone conduction is all about since you will still be able to hear music and make phone calls.
In terms of sound, the Vidonn F1 is a good quality audio device. Although the bass is slightly less dynamic and deep than the AFTERSHOKZ models, we are overall satisfied with the sound quality. Pleasant to listen to and pleasant to use: 7/10.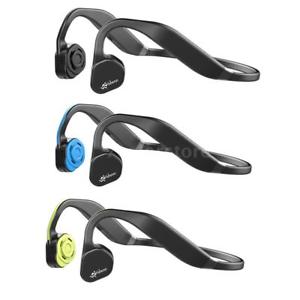 Vidonn F1 accessories and Colors
The Vidonn F1 is delivered with a charging cable and ear plugs. These ear plugs can be used in very noisy environments such as an airport or a construction site. The Vidonn F1 is currently available in 3 colors: blue, yellow and black. What we do miss is a small storage/protective bag. Would be very handy if your are travelling for example. 7/10
Vidonn F1 Review: The price
The Vidonn F1 is currently available for about 60 Dollars/50 Euros. A very low price for which you get a lot in return. It makes these Bluetooth headphones an interesting must-have. 9/10
General Conclusion:
The Vidonn F1 is a reliable and durable bone conduction headphone. We have used it both during walking and during the cycling and in both cases the Vidonn did what it was expected to do. The wearing comfort is fantastic and we also got some compliments on its looks. The music was clear and well audible. A slightly richer and deeper sound as well as a better bass for the dance fanatics among us would have been nice though. However, for a price of around 60 Dollars/50 euros, these are a very solid Bluetooth headphones which we could rank in our top 3 best bone conduction headphones.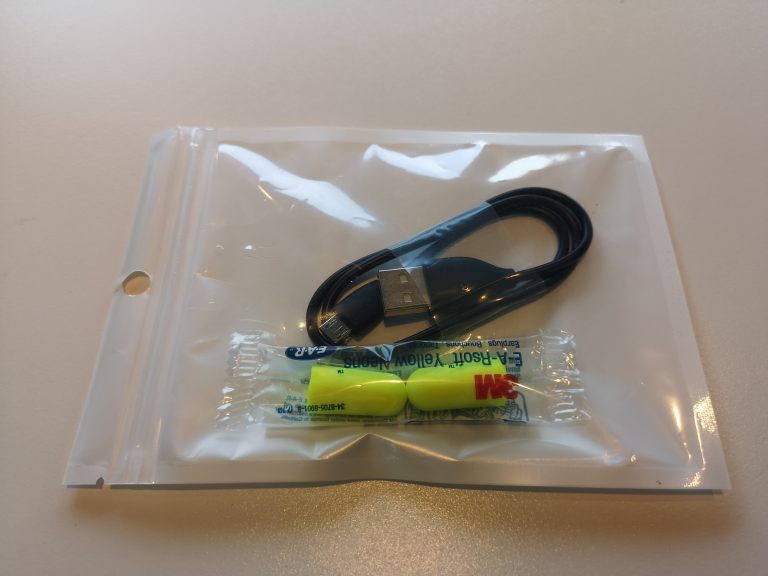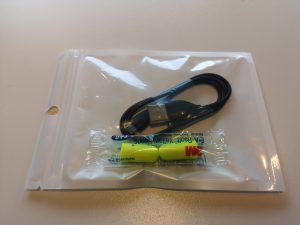 Vidonn F1: Pros & Cons
Pros:
Wearing comfort: The Vidonn F1 bone conduction headphones are extremely comfortable.
Price: A very competitive price for a high quality headphone.
Clear sound as well when listening music as when making phone calls
Cons:
The sound and bass are less dynamic and strong compared to the AfterShokz bone conduction headphones.
1 year Warranty: We would like to have a 2 year warranty like so many other products.
No protective/storage bag
Where to buy the Vidonn F1
The Vidonn F1 bone conduction headphones can be bought directly at Vidonn via Amazon.
| Picture / Foto | Model | Price / Prijs | Webshop URL |
| --- | --- | --- | --- |
| vidonn F1 Bone Conduction Headphones | Vidonn F1 | $69,90 / 60 euro | Buy Here / Koop Hier |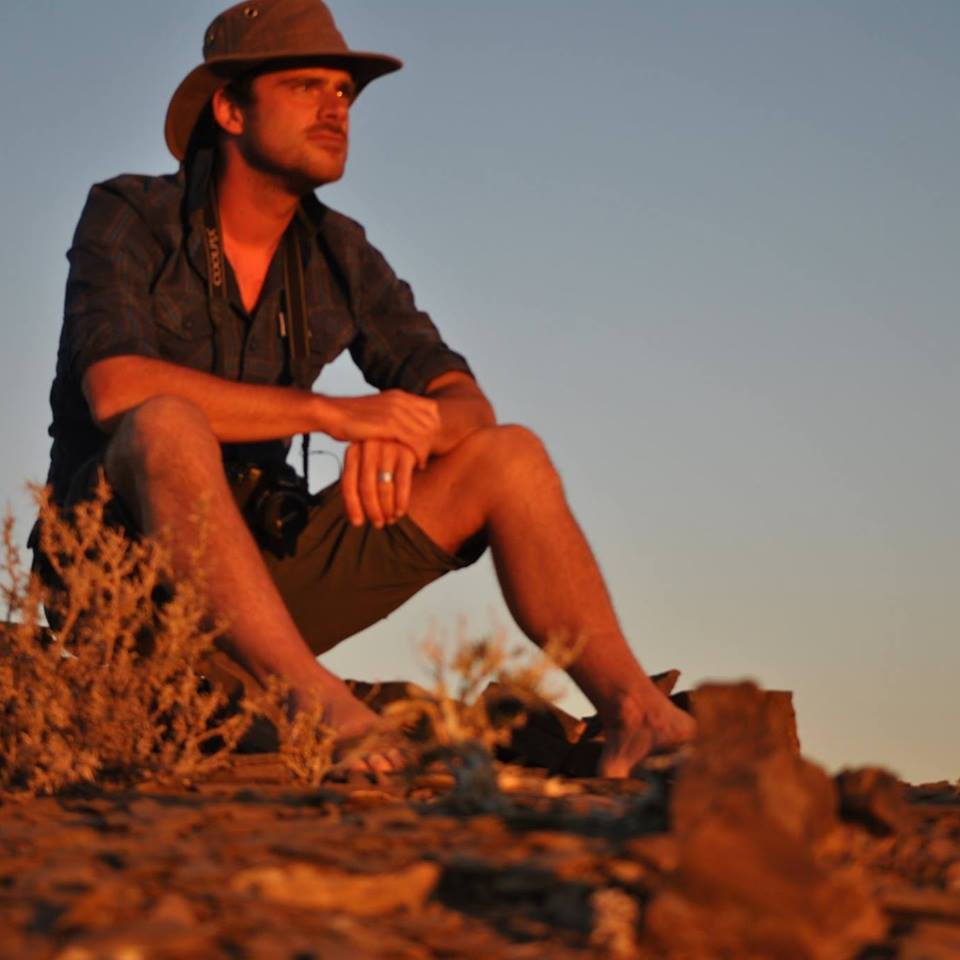 Wim Styleman is a content writer, translator, reviewer and bone conduction fanatic. Interested in the wonderful world of bone conduction since 2016. Driven by a desire to get everyone submerged into this wonderful technology, but critical and honest when he has to be as a reviewer. Only the best is good enough. He has traveled around the globe and visited various CES events. When he isn't busy testing bone conduction devices or writing freelance translations, he is at his bike somewhere on the Belgian roads or on his touring skis somewhere in the Austrian or French Alps.