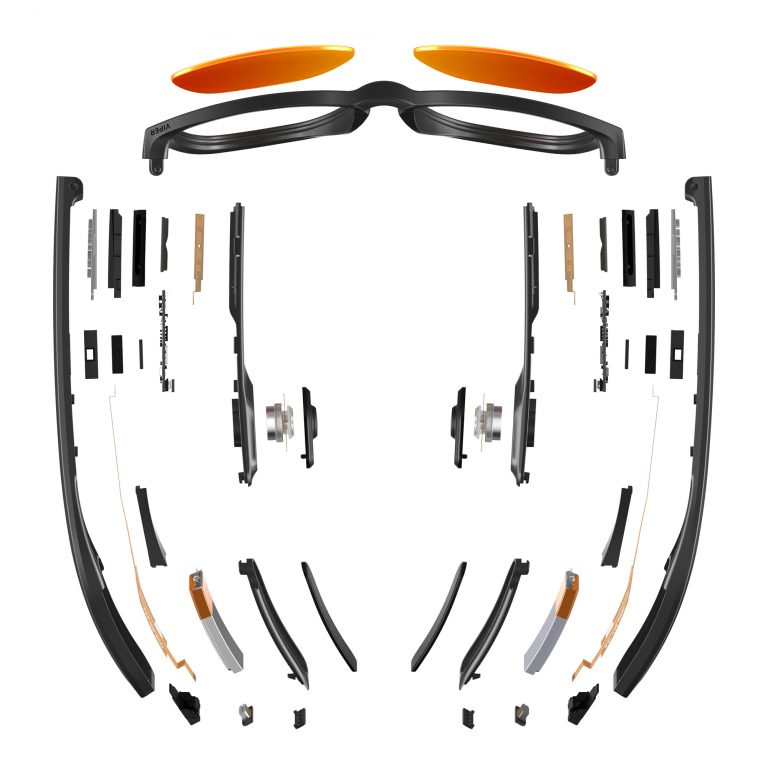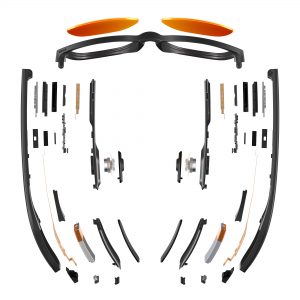 Whoever says bone conduction sunglasses, automatically thinks about ZUNGLE. ZUNGLE pleasantly surprised us last year with its first version of their bone conduction sunglasses. These sunglasses, named ZUNGLE Panther, quickly conquered the world. In the meantime, the American company, witjh headquarters in Los Angeles, did not sit back and relax. They have developed a second version which will soon be distributed. The next generation of bone conduction sunglasses will be the ZUNGLE Viper and the ZUNGLE Lynx; two pair of sunglasses with the same enhanced bone conduction technology, but with a different frame. Thanks to the integrated A.I. (artificial Intelligence) the can also be referred to as being smart glasses. We'll talk about their A.I. later on in this blog article.
ZUNGLE has worked hard over the past few months on her second version of bone conduction sunglasses. They took note of the remarks and reviews about their previous version and optimized their V2 with new and innovative options and functionalities…  no wonder we look forward to these ZUNGLE V2 smart glasses. Within a few months' time, we will also receive our own test version to take the test. As soon as we have extensively tested this remarkable bone conduction device, we will publish our review on this website. But what makes these sunglasses so special? Let's take a look at what we already know.
Bone conduction sunglasses that go the extra mile
The ZUNGLE Viper and ZUNGLE Lynx are both equipped with bone conduction technology. This technology allows you to listen to music or to take a call while hearing ambient noise at the same time. For more information regarding Bone conduction we would like to refer you to our article ' What is bone conduction? '. In addition to an enhanced bone conduction technology, the smart glasses are also equipped with Bluetooth 5.0. Besides being sunglasses, this Bluetooth feature will also provide you the ideal wireless headphones.
In the previous paragraph we mentioned the enhanced bone conduction technology. To achieve this level of bone conduction quality, the company started some exclusive partnerships with Samsung and Sony. These partnerships resulted into a new sound system named Vibra. The Vibra speakers that are integrated into the frame of the ZUNGLE sunglasses are more powerful and brighter than ever before.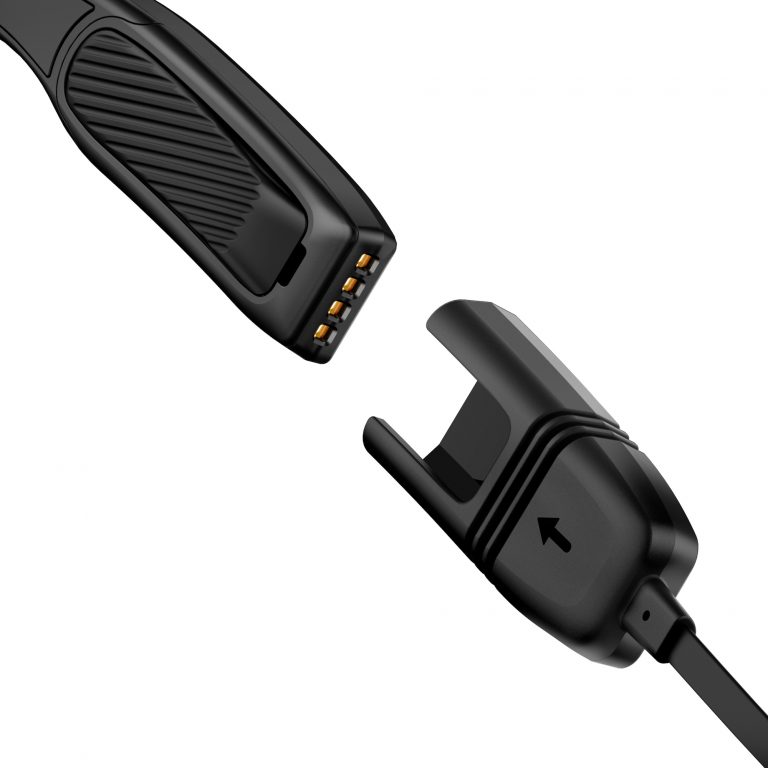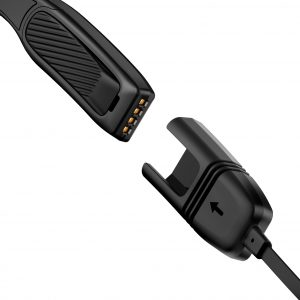 A.i. (artificial Intelligence) turns ZUNGLE sunglasses into smart glasses
Besides enhanced bone conduction technology, ZUNGLE also decided to go the extra mile and to add A.I. (Artificial intelligence). By adding this technology, ZUNGLE turns the classic bone conduction sunglasses into real smart glasses. By adding A.I., users will be able to request help from Siri or Google Assistant by simply pressing a button. Just ask your question and Siri or Google Assistant will instantly search the Internet and provide you a reply via bone conduction communication.
The difference between the ZUNGLE Viper and the ZUNGLE Lynx
In terms of specifications and technology, there is no difference between the ZUNGLE Viper and the ZUNGLE Lynx. Both have the same bone conduction technology and both are so-called smart glasses. The difference is in the frame. One frame has a square shape while the other frame has a round shape. There are several lenses available and ZUNGLE's intent is to allow people to swap the front of the frame. ZUNGLE is even considering to set up a program which will allow you to temporarily test a new frame before buying it.
Buy the ZUNGLE Viper or ZUNGLE Lynx
Exclusive bone-conduction.com Zungle Deal!
Use the promo code '20off' and get $20 additional off!! Only at www.bone-conduction.com via the below link!
A short ZUNGLE history
ZUNGLE is an American company founded in 2016 in Los Angeles. The company immediately took a good start and in 2017 they gained about 8 million dollars in revenues. Thanks to a high-quality product, a good marketing strategy and the continuous will to improve, the company expects a serious growth in 2018 with around $20 million in revenues. To achieve this goal, they do not only rely on the ZUNGLE Viper and ZUNGLE Lynx, but they have also started partnerships with other big brands, celebrities and important companies.
The specifications of the ZUNGLE Viper and ZUNGLE Lynx 
Specifications
Size/Weight
142x50x161 (mm)/50g
Colors
3 frame colors/8 lens colors
Bluetooth
Bluetooth 5.0 (A2DP profile)

Wireless Range: 30 feet/10 meters

Compatibility
Any device with built-in Bluetooth and communication function
Battery
Standby TIME 100 hours/Playtime 4 hours

Two 3.7 v 120mAh Lithium Polymer Batteries

Charging time
Less than 1 hour via Pogo pin
Resistant to sweat/rain
IPX4
What you get?
ZUNGLE Viper (or Lynx), Pogo-pin charger, Soft case, cleaning cloth, manual & Warranty
 Buy Zungle December Deals Here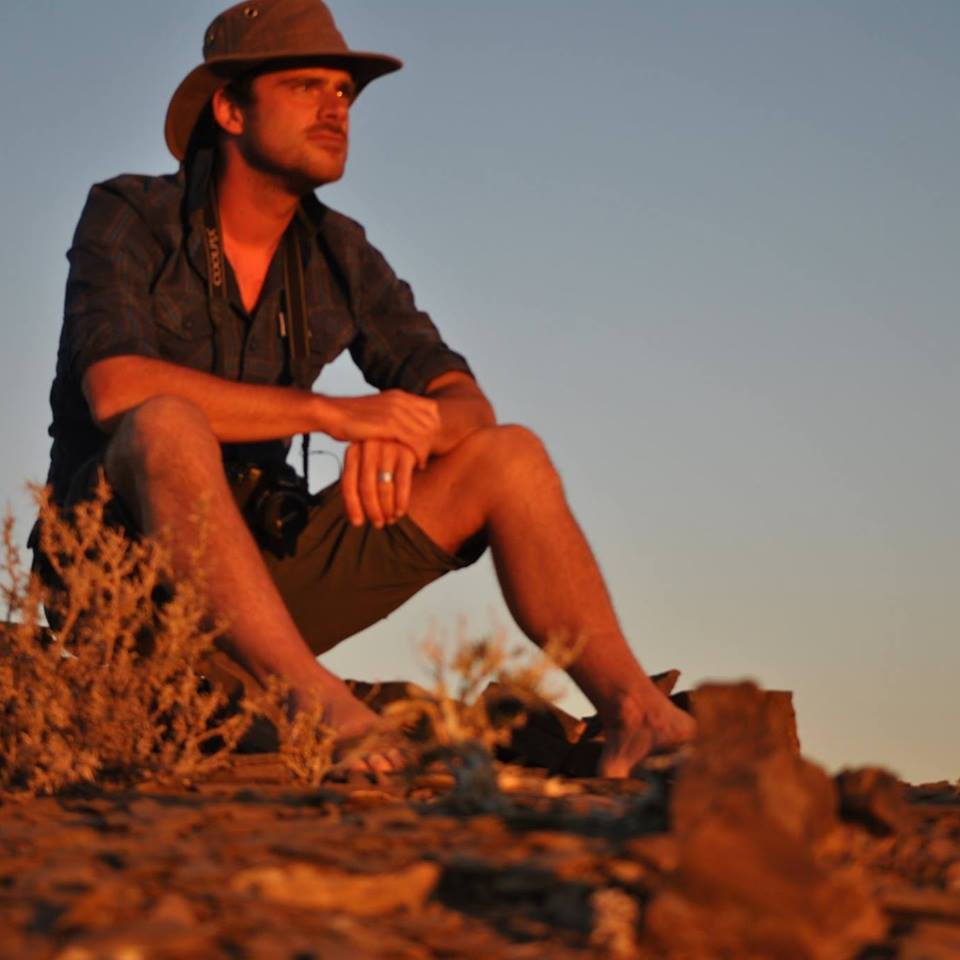 Wim Styleman is a content writer, translator, reviewer and bone conduction fanatic. Interested in the wonderful world of bone conduction since 2016. Driven by a desire to get everyone submerged into this wonderful technology, but critical and honest when he has to be as a reviewer. Only the best is good enough. He has traveled around the globe and visited various CES events. When he isn't busy testing bone conduction devices or writing freelance translations, he is at his bike somewhere on the Belgian roads or on his touring skis somewhere in the Austrian or French Alps.