Oh yeah, what do we love CES 2019! Next to a new line of bone conduction sunglasses named Revvez, being part of AfterShokz sub-brand OptiShokz, AfterShokz has another pleasant surprise. The company namely also presented their first waterproof bone conduction headphones the Xtrainerz! These were headphones which we have been waiting for since beginning of last year. It was the first time we heard rumours about the development of such headphones and here they are. The AfterShokz Xtrainerz waterproof headphones are completely waterproof and have 4GB of storage. Ideal for all you swimmers, swimming fanatics or other water sporters. These headphones might be the first headset which fully deserve the name waterproof! We are already looking forward to test them. Keep an eye on www.bone-conduction.com and we will make sure we get the first test pair to share our findings!
The past years we have regularly been asked which headphones can be used for swimming. There are already some bone conduction headphones on the market, but they have never managed to convince us. One example are the FINIS Duo waterproof bone conduction headphones. Based on our personal review the quality is fairly low though. And it also gets a low rating on Amazon. So, we are very happy that a high-quality brand like AfterShokz decided to step into the waterproof headphones market. We still have to test them of course, but we have high expectations.
Salt water resistant waterproof headphones
AfterShokz has been working for several months on the development and the Xtrainerz (pronounced cross trainers) is the result. As with other bone conduction headphones the sound of these waterproof headphones is transmitted through your cheekbones. So, your ears remain free. No annoying earplugs in your ears! Being able to hear the buzz of a motorboat! Being able to talk to your friends! Bone conduction technology has many advantages… also underwater. That's the main message of AfterShokz… and of course we fully agree. Water sport fans will love them.
A big plus is the fact the Xtrainerz are not only able to withstand fresh water but also salt water. This will sound like music to the ears of surfers, open water swimmers, triathletes or beach lovers. AfterShokz did a 72 hours salt water spray test and there were no signs of corrosion. Positive is also the fact they used the frame of the successful AfterShokz Trekz Air as a basis. So, it remains stable at all times, even for example with competitive swimming.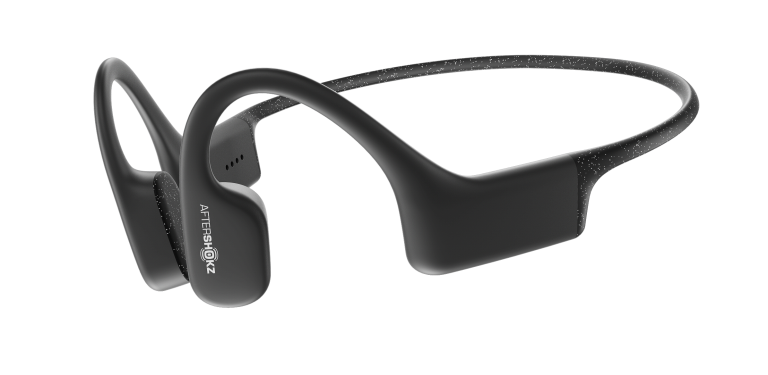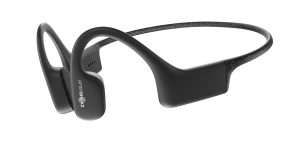 Where and when to buy the AfterShokz Xtrainerz
AfterShokz informed us and the CES visitors their waterproof headphones will be available in the second quarter of 2019. Their price? The Xtrainerz will be available at a retail price of $149,95
Xtrainerz Features & Functionalities:
Let's list some of the already known features and functionalities of the AfterShokz Xtrainerz:
Price: $149,95
Release date: spring 2019
OpenFit Technology: technology which is also used on the current AfterShokz headphones and which allows you to hear your surroundings.
Waterproof IP68 Certified. Up to 6 feet or 1.8 metres. As well in fresh as in salt water.
Titanium Frame: ensures high flexibility. A similar frame can also be found with the AfterShokz Trekz Air.
4GB of storage to hold about 1000 songs. No smartphone required or portable MP3-player required. Ideal to play songs, podcasts, audiobooks,…
Quick charge! 15 minutes of quick charge allows you to have a long swim session. Full charge takes 1,5 hours
Sweat and dust resistant
Battery Life: 6 hours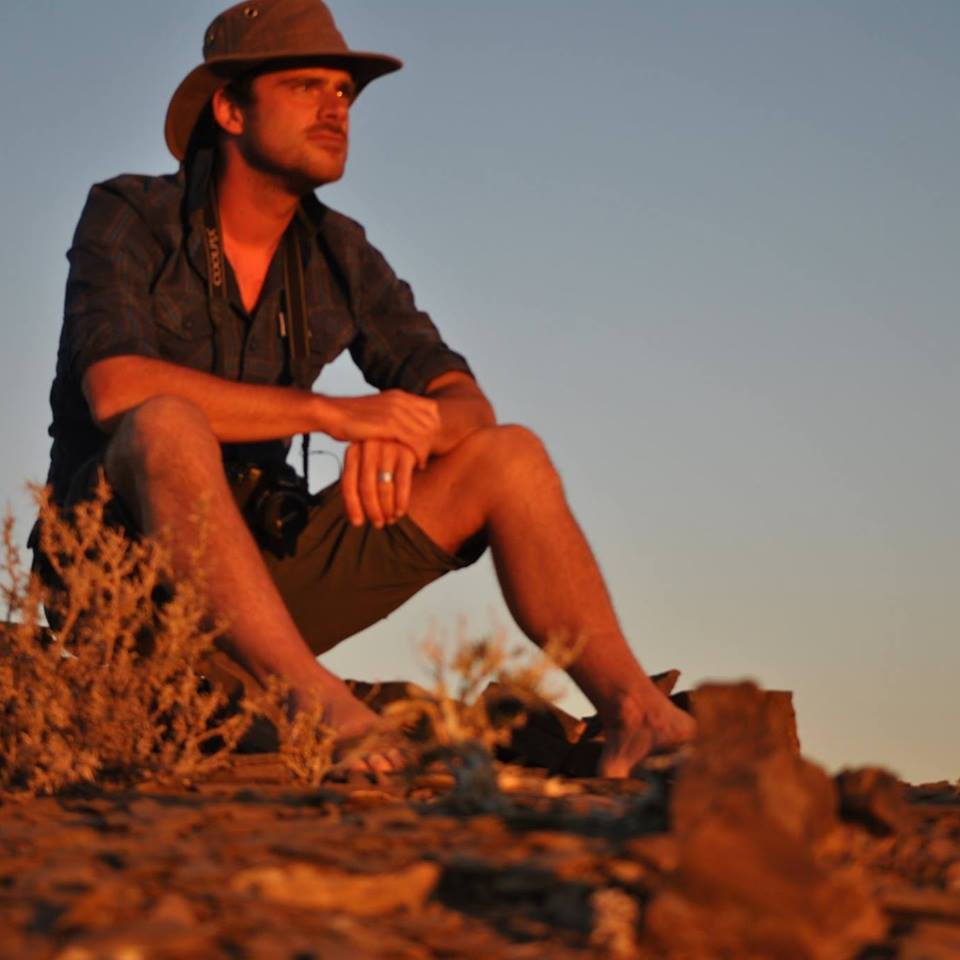 Wim Styleman is a content writer, translator, reviewer and bone conduction fanatic. Interested in the wonderful world of bone conduction since 2016. Driven by a desire to get everyone submerged into this wonderful technology, but critical and honest when he has to be as a reviewer. Only the best is good enough. He has traveled around the globe and visited various CES events. When he isn't busy testing bone conduction devices or writing freelance translations, he is at his bike somewhere on the Belgian roads or on his touring skis somewhere in the Austrian or French Alps.