It must have been a month ago when I first read a review about the Conduit Motion bone conduction headphones. The review was clearly a commercial one, so it didn't really help me to properly judge this player on the bone conduction market. As a bone conduction fanatic and review expert, it was time to properly and honestly test this device. Conduit Sports was willing to provide me a free test sample and a few days later a black Conduit Motion headphones was delivered in my mailbox. Time to test and to share my experiences with you all! I have been using these headphones for about two weeks now… my personal Conduit Motion review.
Conduit Sports is the result of a kickstarter campaign which was held in 2017. At that time, they managed to collect 93.000 euro or $106.000. This allowed the team behind Conduit Sports to develop their first bone conduction headphones. Nowadays the American based company has further developed the bone conduction technology. It is using the same technology as Vidonn to produce the one and only Conduit Motion bone conduction headphones. Headphones which are currently quite popular with outdoor fanatics.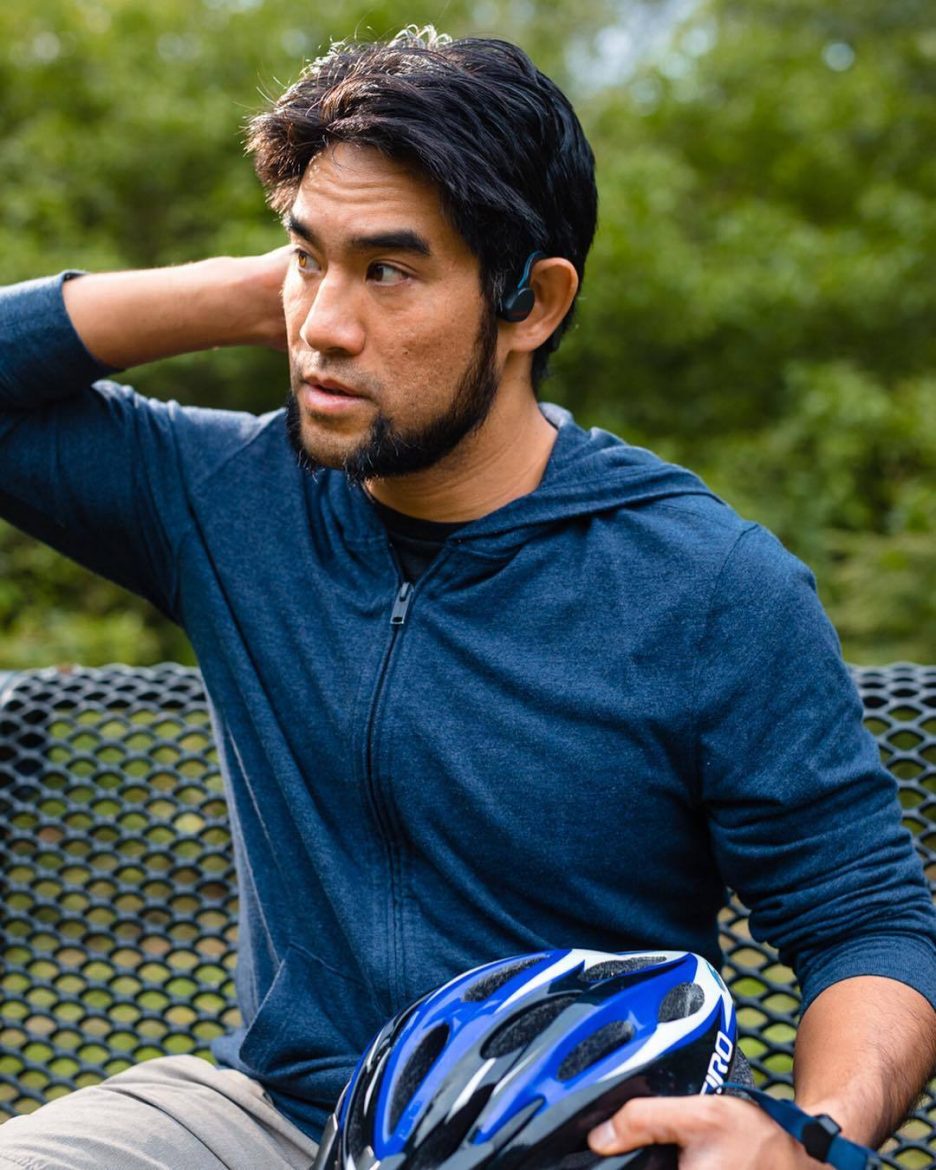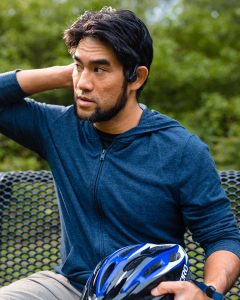 Conduit Motion Review: the looks and wearing comfort
When I unwrapped the Conduit Motion packaging I found some nice looking headphones. I was delivered the black one. Besides black Conduit Sports also offers a blue one, which I like a bit more. But to each his or her own taste of course! The frame consist of a durable plastic cover with titanium alloy at the back. This makes the frame quite flexible. Not as flexible and soft as the AfterShokz models, but still acceptable. The headphones look great and feel great.
I have been using them for about two weeks now during running and cycling. The wearing comfort during these activities is good. So far, I have been using them for a maximum of 3 hours in a row, but they never felt irritating. I like the light weight Trekz Air a bit more but with regard to wearing comfort the Conduit Motion is on the same level as the Vidonn F1 and the Trekz Titanium. Although the Conduit Motion is a bit stiffer than the Titanium. I had no issues at all combining them with a bike helmet. Besides, they stayed firmly on the head during running and mountain biking.
So, the looks are great and the wearing comfort is more than acceptable. I would give them an 8.5 out of 10 for the looks and an 8 out of 10 for wearing comfort. A good start for sure.
Conduit Motion Review: The Sound
A third important aspect when choosing headphones is of course the sound. What else would you choose headphones for. The Conduit Motion produces good quality sound. I wouldn't call the sound exceptional, but rather acceptable. I love to listen to techno and dance music. Unfortunately, the Conduit Motion sound lacks a bit of dynamics and bass. Something to consider for their next version. Nevertheless, the sound is still OK. Bone conduction headphones will never reach the high-quality sound of in-ear or over-ear headphones, but they do get closer step by step. The Trekz Air is a very good example of high-quality sound on bone conduction headphones.
Another aspect linked to the sound domain is making phones calls. Indeed, the Conduit Motion allows you to pick up calls and make phone calls without grabbing your smartphone. And I must say, the call quality is exceptional. I could clearly hear the one calling and the person at the other end of the line could clearly hear me. I even left my smartphone on the table and walked around during the call… At all times, I had a clear sound and no interruptions. These headphones have a CVC Noise Filter which clearly enhances sound quality from a conversation point of view. So, from a call perspective the Conduit Sports delivers high quality sound.
When talking about bone conduction we are often asked about the sound leakage. There is some sound leakage with the Conduit Motion, but only at higher sound volumes. Besides, it's not really disturbing for the people surrounding you. It sounds like a soft whisper. "Is it really bone conduction in that case?", is probably the next question you might ask. Yes, it is. Just put it to the test by sticking your fingers in your ears. Do you still hear the music? If yes, that's because the sound is transmitted via bone conduction to your inner ear.
Summarized: music sound quality a 7/10, sound leakage 7,5/10 and call 'sound' quality a 9/10.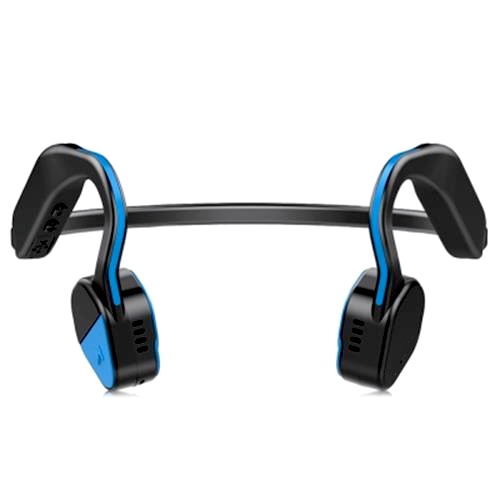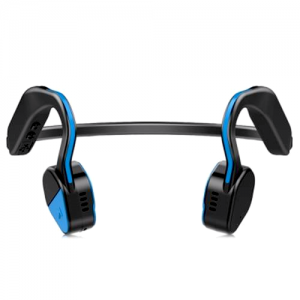 Conduit Motion accessories and colors
Besides the Conduit Motion headphones the package also contains a manual, some ear plugs and a charging cable. At first sight the fact it contains ear plugs might sound strange but in fact they might be very practical. The ear plugs namely can be used in very noise environment. For example on a construction site. The Conduit Motion is available in two colors: black and blue. Just like with the Vidonn F1, a storage back or some protective pouch would have been handy. Especially during traveling.
Accessories: 7/10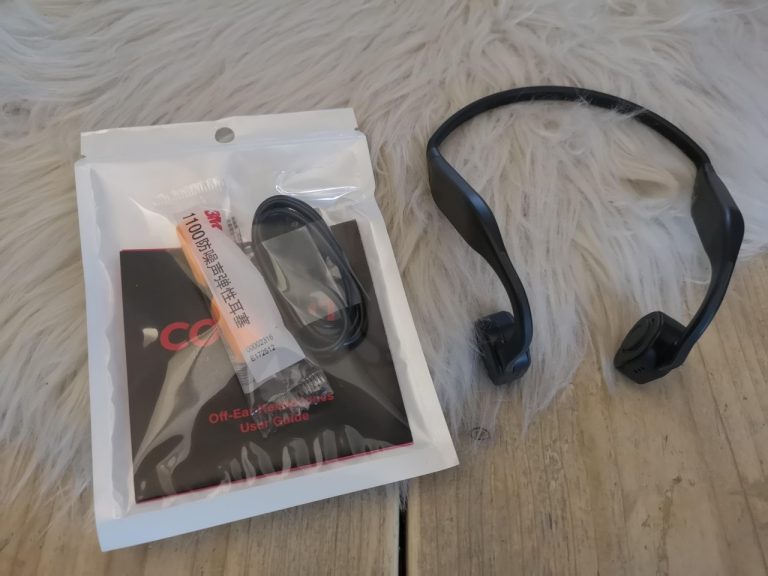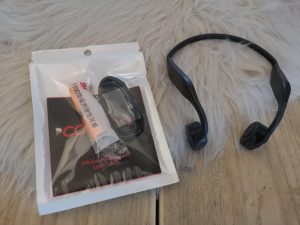 Conduit Motion Review: The price
The Conduit Motion is available for about $109,99. This might sound a bit on the high side, but you do get a lot in return. During holiday seasons, Conduit Sports tends to give some nice price reductions and offers too. So keep an eye on the website and I am sure you will manage to buy it below $100 during one of their many sales periods.
Price: 7,5/10
| Picture | Webshop |
| --- | --- |
| conduit motion headphones review | Buy Here |
General Conclusion:
The Conduit Motion is a good-looking and reliable bone conduction headphones. Thanks to its stable head placement, the headphones are ideal to use during your outdoor activities like cycling, running, climbing, hiking… The sound is acceptable but we would highly value a more dynamic sound and more bass on a next version. At this moment, the sound is clearly audible but rather monotone.  Connection was perfect and also making calls went smooth like butter. The price is on the high side but you do get a lot in return: open ears, increased safety, wireless, making phone calls,… A top 5 bone conduction headphones candidate.
Conduit Motion Review: Pros & Cons
Pros:
Wearing comfort: stable on the head and comfortable even during longer periods of use.
Phone calls: clear phone calls.
Connection: excellent Bluetooth connection
Battery Life: Up to 6 hours of continuous use
Cons:
Higher price range (but you get a lot in return)
No storage bag
More dynamic sound and better bass would make these headphones a top 3 bone conduction headphones candidate
Where to buy the Conduit Motion headphones?
The Conduit Motion Headphones can be bought via the below Link. The headphones get 4 out of 5 stars online.
| Picture | Webshop |
| --- | --- |
| conduit motion headphones review | Buy Here |
Conduit Motion Specifications:
Speaker type: Off-Ear resonant transducers
Frequency: 20Hz~20KHz
Sensitivity: 100 +_ 3dB
Microphone: CVC noise canceling Microphone specs: -40dB +_ 3dB [Dual] Bluetooth version: Bluetooth v4.2
Bluetooth IC: CSR8645
Compatible profiles: AptX, A2DP, AVRCP, HSP, & HFP.
Wireless range: 10m+ (34ft+)
Battery: 180mAh Polymer lithium battery
Continuous play: 6 to 8 hours (on max-volume)
Standby time: 7 days
Charge time: 2 hours
Weight: 38 grams
Flexible Material: Titanium alloy backbone, TPU
Water Resistance: Water-resistant IP55 e.g. Rain, Sweat, Shower proof.
Recharge port: Micro-USB port
Certifications: CE, RoHS, FCC approved
Other: One Year Limited Warranty (12 months from purchase date.)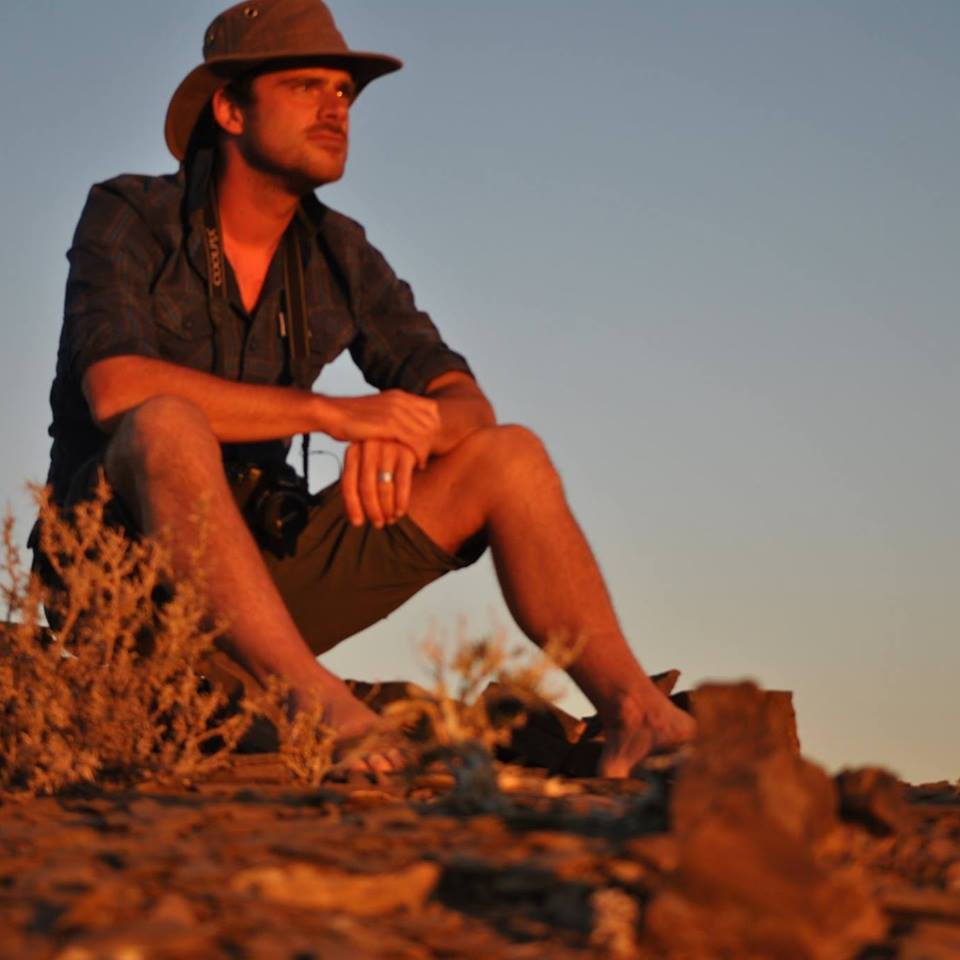 Wim Styleman is a content writer, translator, reviewer and bone conduction fanatic. Interested in the wonderful world of bone conduction since 2016. Driven by a desire to get everyone submerged into this wonderful technology, but critical and honest when he has to be as a reviewer. Only the best is good enough. He has traveled around the globe and visited various CES events. When he isn't busy testing bone conduction devices or writing freelance translations, he is at his bike somewhere on the Belgian roads or on his touring skis somewhere in the Austrian or French Alps.