People following our blog will have noticed we heard about OptiShokz for the first time in 2018. (Read our article: OptiShokz bone conduction sunglasses) So, we are happy AfterShokz has now officially launched their bone conduction sunglasses; the OptiShokz Revvez. Although launch is maybe a big word since the company will start an Indiegogo campaign Mid-February. Since it concerns a whole new branch of bone conduction products, a sub-brand has been announced too: OptiShokz. We are already looking forward receiving a pair of these exciting music sunglasses! And of course, we will share our detailed findings with you all. So, keep an eye on our blog for more info.
Bone conduction sunglasses might be a great alternative for bone conduction headphones. Sound quality on bone conduction devices will never be as high quality as sound on classic headphones. The headphones of AfterShokz nevertheless come very near quality-wise. AfterShokz is without doubt the best bone conduction brand on the market. Another reason we look forward to the Revvez bone conduction sunglasses. Especially because they are the only sporty bone conduction sunglasses on he market. The pats months we have tested Zungle sunglasses, Vue Sunglasses,… So, we have clear reference points to give you a honest and detailed review.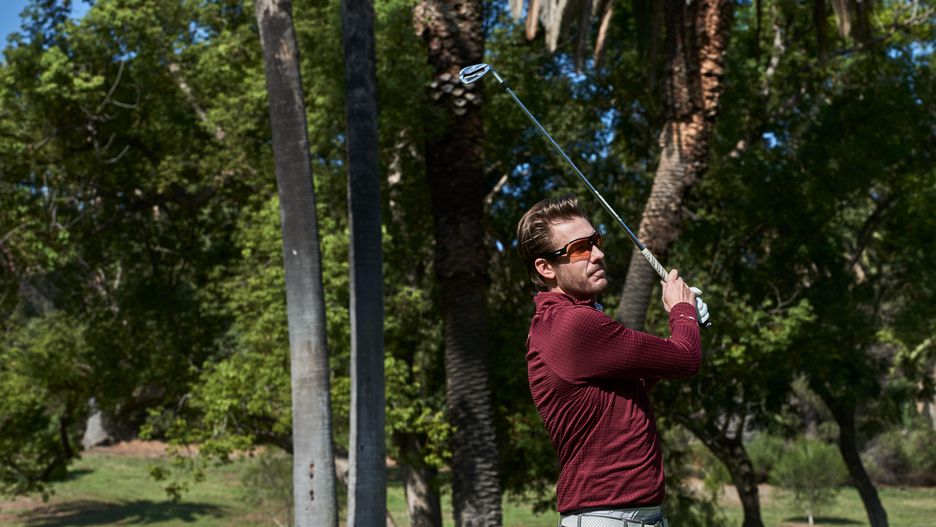 Bone conduction technology on the Revvez
These bone conduction sunglasses, aka smart glasses, were designed for skiers, runners, cyclists, golfers, hikers, climbers and other outdoor fanatics. Talking about bone conduction, it's all about hearing ambient sound. Environmental awareness increases safety on for example the road! Using bone conduction technology, the sound is transmitted through your cheekbones (in this case through your cartilage). Your ears remain free at all times. So, you can for example make calls or listen to music and still be able to hear ambient noise. Besides, we love bone conduction too because we were finally able to throw away our annoying earplugs. So, bone conduction has many advantages (Read more about the benefits of bone conduction here).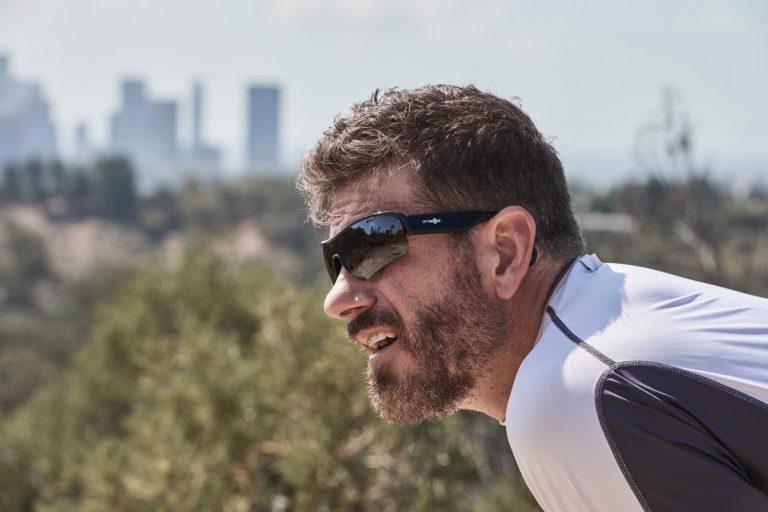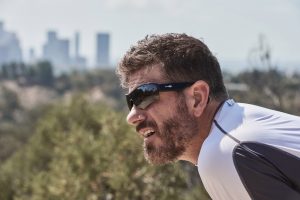 Where and When to buy the OptiShokz Revvez
As stated before an Indiegogo campaign will start mid-February (On February 19th via this link) and shipping is expected in June. The Revvez bone conduction sunglasses will be for sale during the campaign with a 45% discount. So, $99 instead of $179 being the list price.
Oh yeah, the OptiShokz Revvez will have 5 lens options and the lenses are interchangeable. The lens colours are Bright Yellow, Transparent, Gradient Grey, REVO Blue and Polarized Grey.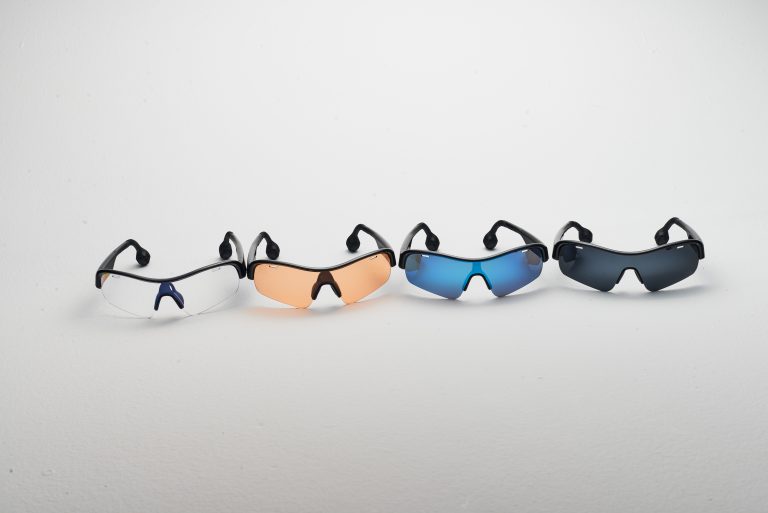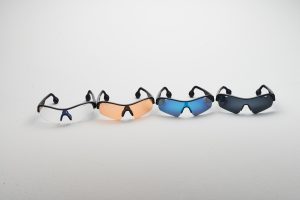 OptiShokz Revvez Features & Functionalities
Let's list some of the already known features and functionalities of the OptiShokz Revezz
Price: $99 during Indiegogo campaign and $179 list price
Launch date: 19th of February & Shipping Date: June 2019
5 interchangeable polycarbonate lens options: Bright Yellow, Transparent, Gradient Grey, REVO Blue and Polarized Grey
OpenFit Technology: technology which is also used on the current AfterShokz headphones and which allows you to hear ambient sounds. Increased environmental awareness.
Battery Life: 6 hours
Full charge in less than 2 hours
Flexible titanium temple arms. Comparable to flexibility of AfterShokz Trekz Air.
Bone conduction technology. Sound transmission via cartilage behind your ear. Headphones transmit sound via cheekbones.
Water, sweat and dust resistant (IP55 certified)
Silicone rubber nose pads for ultimate wearing comfort
Dual-noise cancelling microphones to enhance speech quality during calls.
Bluetooth 4.2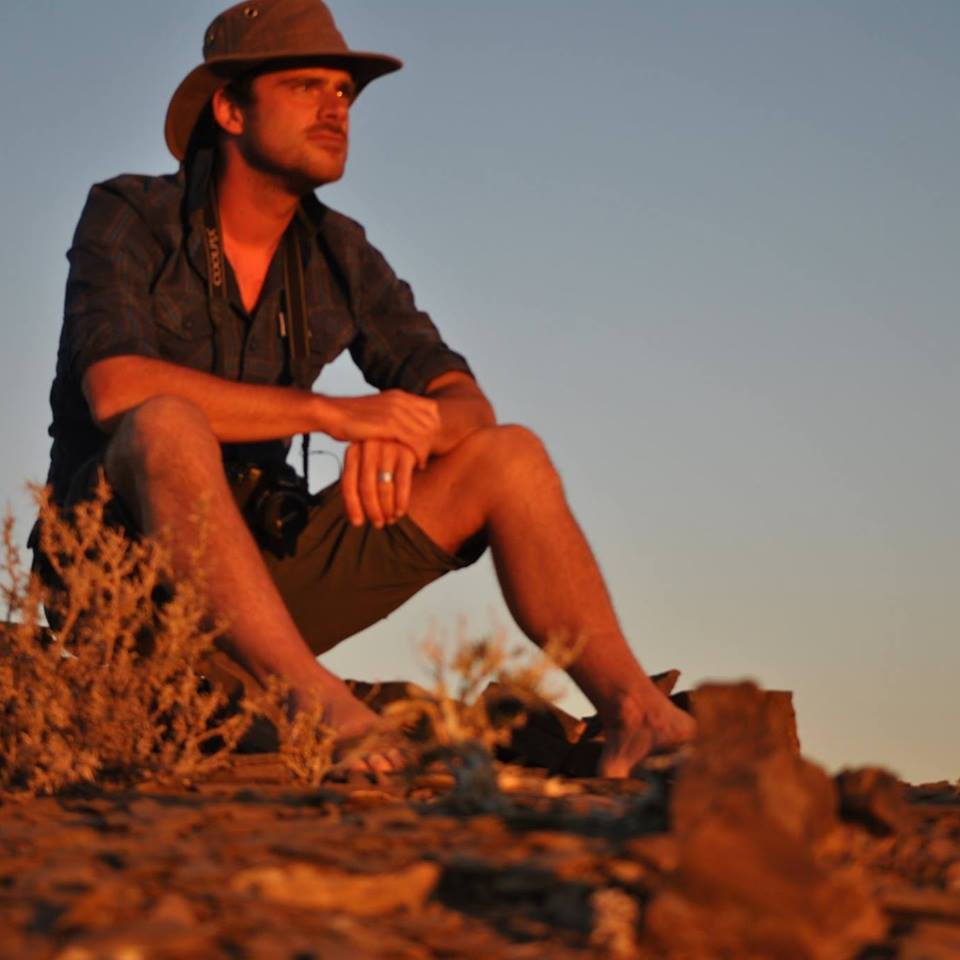 Wim Styleman is a content writer, translator, reviewer and bone conduction fanatic. Interested in the wonderful world of bone conduction since 2016. Driven by a desire to get everyone submerged into this wonderful technology, but critical and honest when he has to be as a reviewer. Only the best is good enough. He has traveled around the globe and visited various CES events. When he isn't busy testing bone conduction devices or writing freelance translations, he is at his bike somewhere on the Belgian roads or on his touring skis somewhere in the Austrian or French Alps.