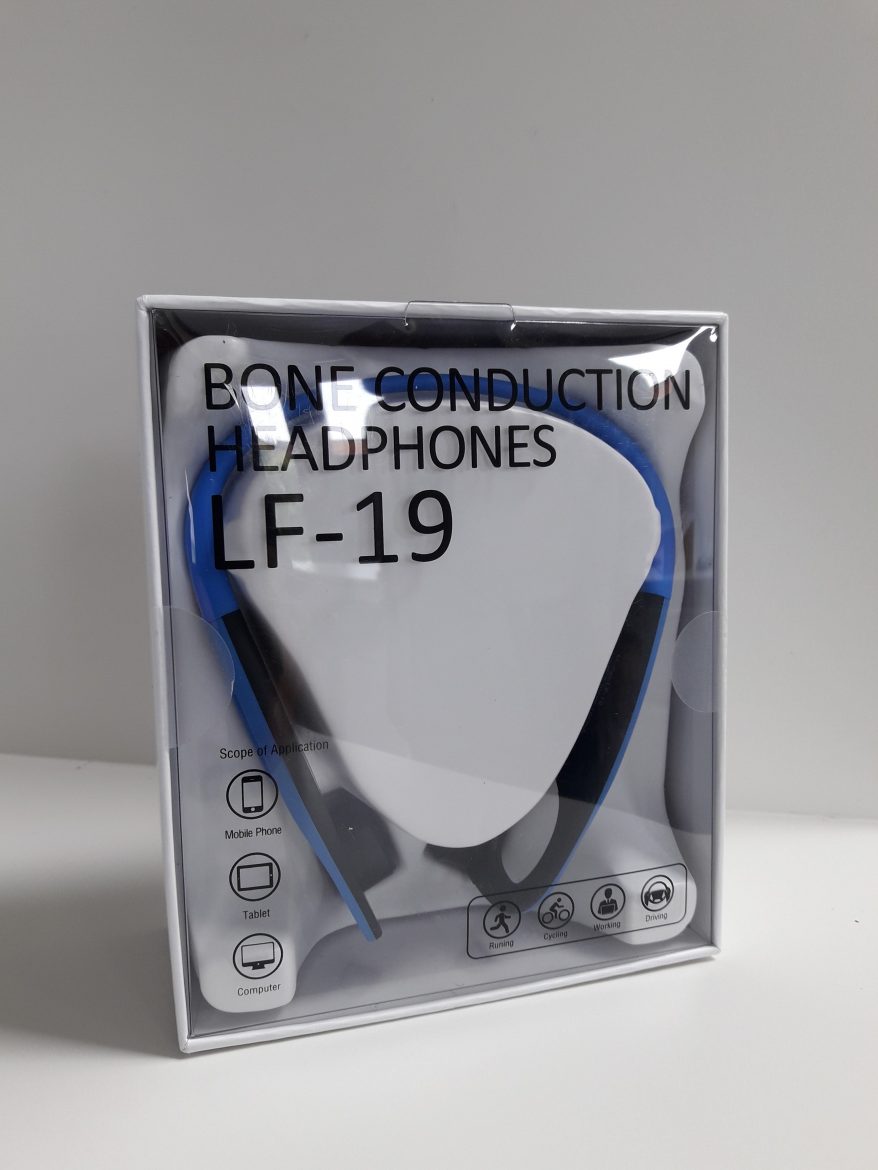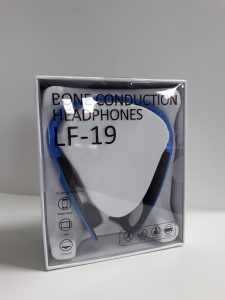 Bone conduction headphones are more than AfterShokz headphones alone. This brand remains without doubt the current market leader and if we have to be 100% honest with you the quality is still unrivaled, but nevertheless we see some serious competitors popping up online. AfterShokz be warned! Bone conduction and the bone conduction technology are to our humble opinion the future music in the headphones world and we are apparently not the only one with this idea. Because we want to give our visitors an honest and general idea of ​​what is going on in the world of bone conduction in general and Bluetooth headphones in particular, we are not only testing AfterShokz models but we also subjected the LF-19 bone conduction headphones to a thorough test. We contacted the company S.Wear and about two weeks later we neatly received these brand new headphones. Ready to rumble and test!
The packaging and accessories of the LF-19 bone conduction headphones
The LF-19, as can be seen in the picture, is delivered neatly in a firm and good-looking package. Both the packaging and the accompanying accessories are professional and very solid. But which accessories do you receive when ordering this Bluetooth headphone? As accessories you will receive, in addition to the headphones themselves of course, earplugs (to be used if there is a lot of ambient noise like on an airport), a decent bag to protect the headphones, a charging cable and a manual.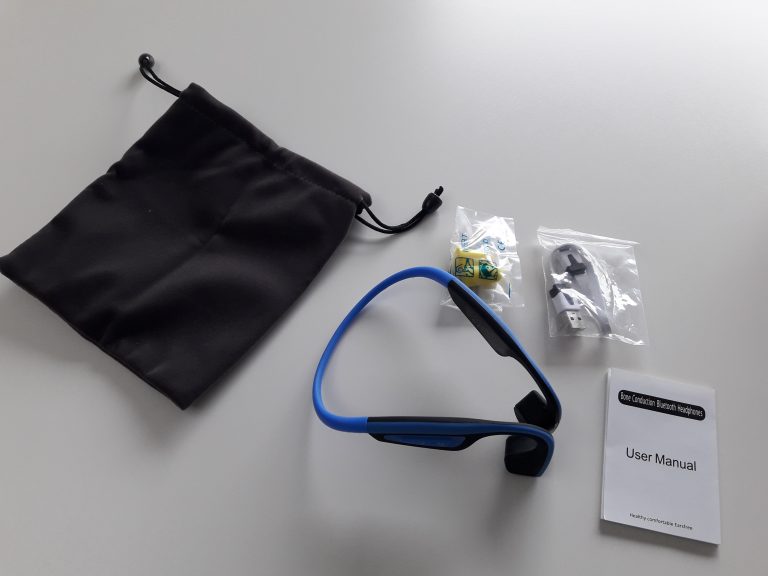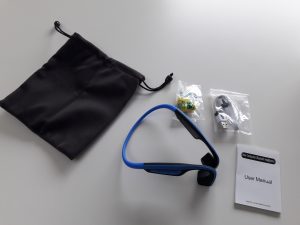 For your information: the LF-19 is currently available in 3 different colors: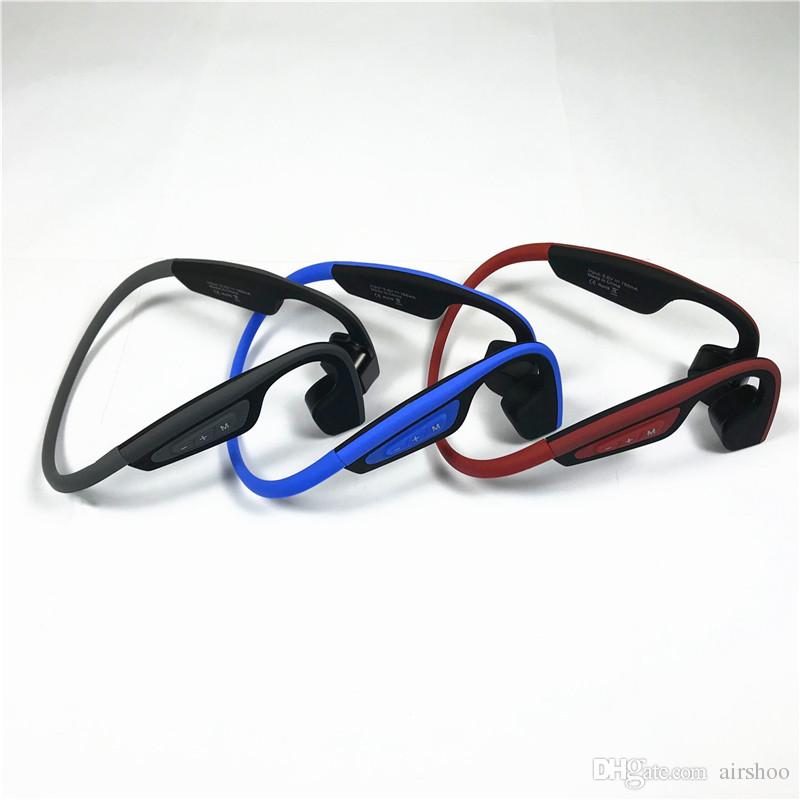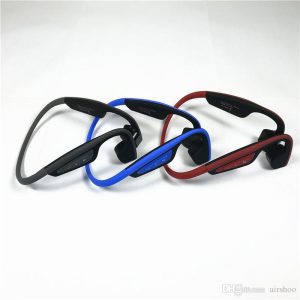 The quality of the sound
In the meantime I have already used the LF-19 6 times, both for music listening and calls, and I must say the overall quality of sound can be rated as good. The sound quality might be slightly lower than the AfterShokz headphones and there is a bit of sound leakage causing bystanders to hear your music sometimes (at AfterShokz this is almost never the case except at a very high volumes). Nevertheless, considering the low price of these bone conduction headphones, you get a sound that is decent and satisfactory. And this as well during walking and cycling as during skiing and snowboarding. We have tested the headset in all these circumstances.
The wearing comfort of the LF-19 bone conduction headphones
If you touch the LF-19 for the first time, you will immediately notice the rather robust plastic cover and frame. A big difference compared to the AfterShokz headphones that feel so much softer and more flexible. However, you can also turn and twist the LF-19 in all directions without damaging it. The actual placement around the head is perfect. It feels slightly heavier and is hanging slightly lower than the AfterShokz models, but this isn't a too big issue for me. So overall the LF-19 bone conduction headphones are good in terms of wearing comfort. What I did notice is that with a prolonged wear (3 hours or more of continuous wear) the plastic frame starts to feel a little less pleasant on the ears. For example, after 3 hours of cycling, a small irritation of the ears began to occur. I've worn the bone conduction headphones for an hour more to test the battery life, but I was glad that my ears were headphone-free again. The irritation disappeared after a few minutes nevertheless, so nothing too serious.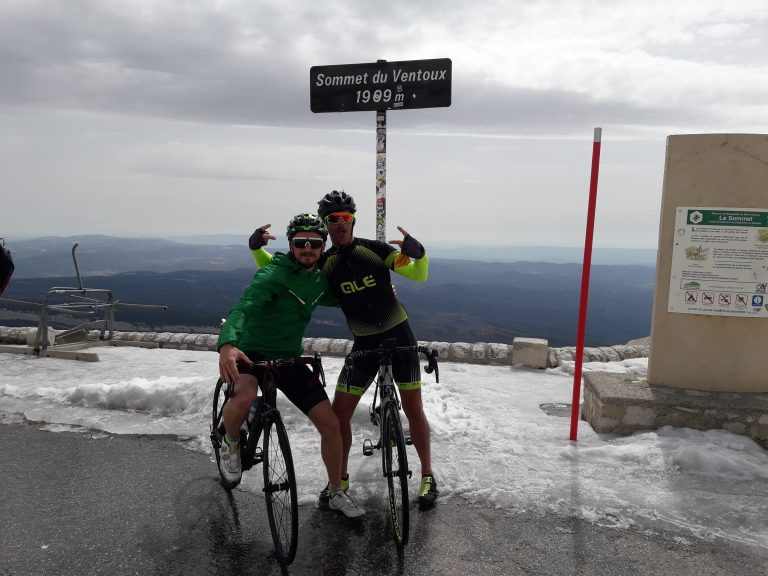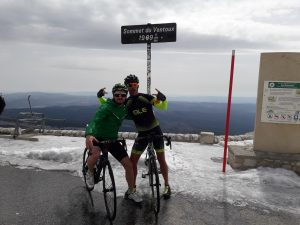 The battery of the LF-19 bone conduction headphones
If we are to believe the people of S.Wear, a fully charged LF-19 bone conduction headphone will last for 3-5 hours with continuous music. We can only confirm that their promise is correct. I wore the bone conduction headphones during two bike rides of about 4 hours. Both rides I was able to continuously listen to my music and during one ride I also picked up a call and had a telephone conversation. Therefore, as far as the battery life of this Bluetooth headset is concerned, we can only be very satisfied.
The price of the LF-19 bone conduction headphones and our final conclusion
Those who want to buy the LF-19 Bluetooth headphones will have to pay between 60 and 70 dollars or between 48 and 56 euros. This price includes the shipping costs. Compared to the AfterShokz headphones, this means of course a big price difference. For less than half the price of an AfterShokz headphones you have your own bone conduction headset.
Although we put the LF-19 in terms of quality and wearing comfort just below the AfterShokz Trekz Air and AfterShokz Trekz Titanium, these headphones are still a real winner in terms of price-quality. Definitely to consider if you are looking for decent Bluetooth headphones with the benefits of bone conduction whereby you can listen to music and even make decent calls. Are you nevertheless looking for a Bluetooth headphones for a prolonged wear (longer than 3 hours) with increased comfort and the ultimate sound then we would still go for the AfterShokz models.
 Where to buy the LF-19 bone conduction headphones
We have received our LF-19 bone conduction headphones via S.Wear. Both the order and the delivery/shipping process went very smoothly. We have also received an immediate answer to all questions. To buy an S.Wear bone conduction headphone, you can use the below link. If you have any questions, don't hesitate to contact us.
AliExpress.com Product – S.Wear LF-19 Bone Wireless Bluetooth Stereo Headsets BT 4.1 Waterproof Neck-strap earphones Bone Conduction Headsets Hands-free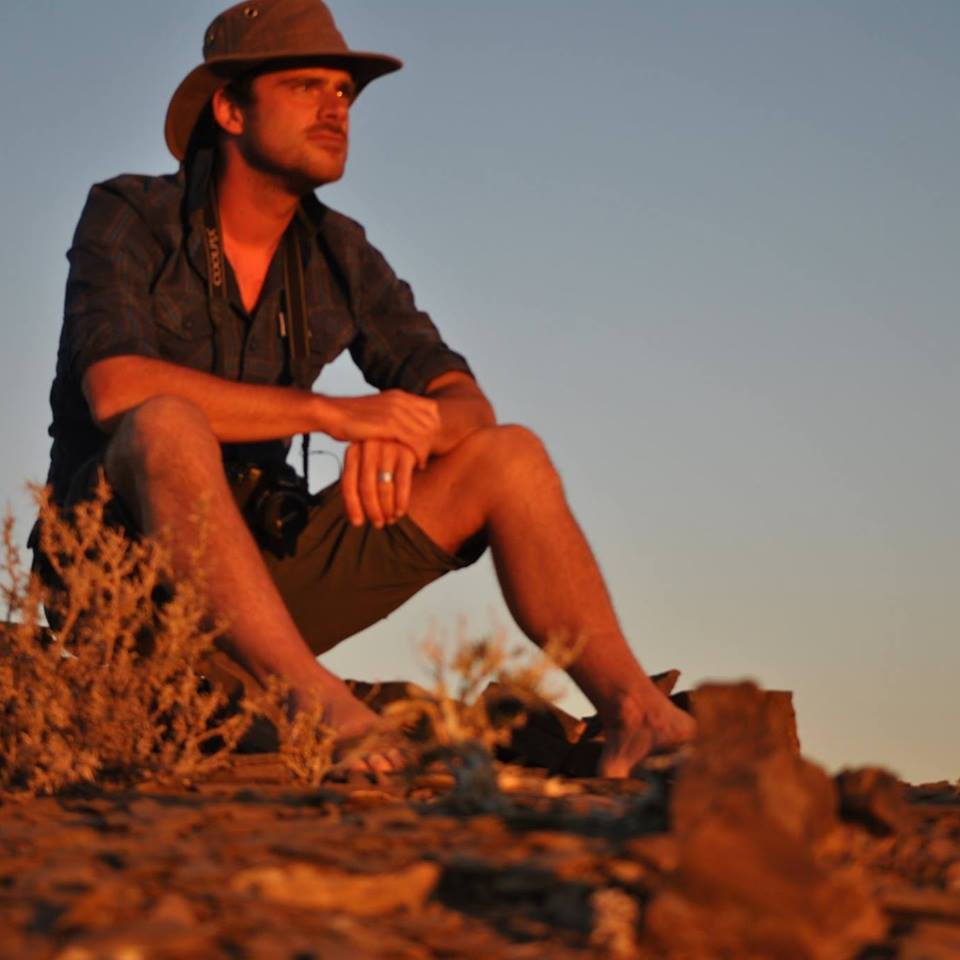 Wim Styleman is a content writer, translator, reviewer and bone conduction fanatic. Interested in the wonderful world of bone conduction since 2016. Driven by a desire to get everyone submerged into this wonderful technology, but critical and honest when he has to be as a reviewer. Only the best is good enough. He has traveled around the globe and visited various CES events. When he isn't busy testing bone conduction devices or writing freelance translations, he is at his bike somewhere on the Belgian roads or on his touring skis somewhere in the Austrian or French Alps.